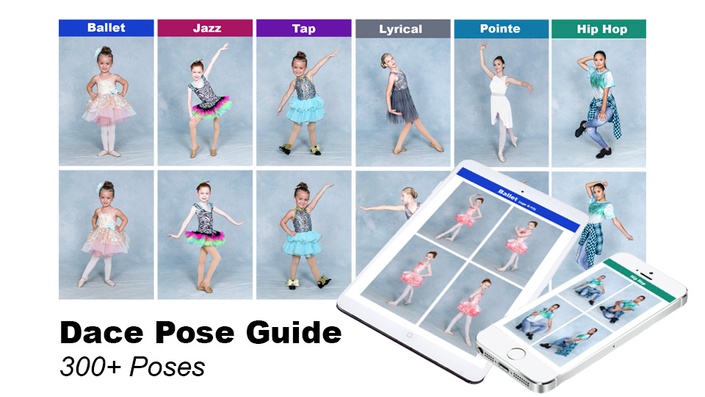 The Dance Pose Guide
Are you ready to pose for dance pictures? Detailed guide and instructions to over 300 dance poses!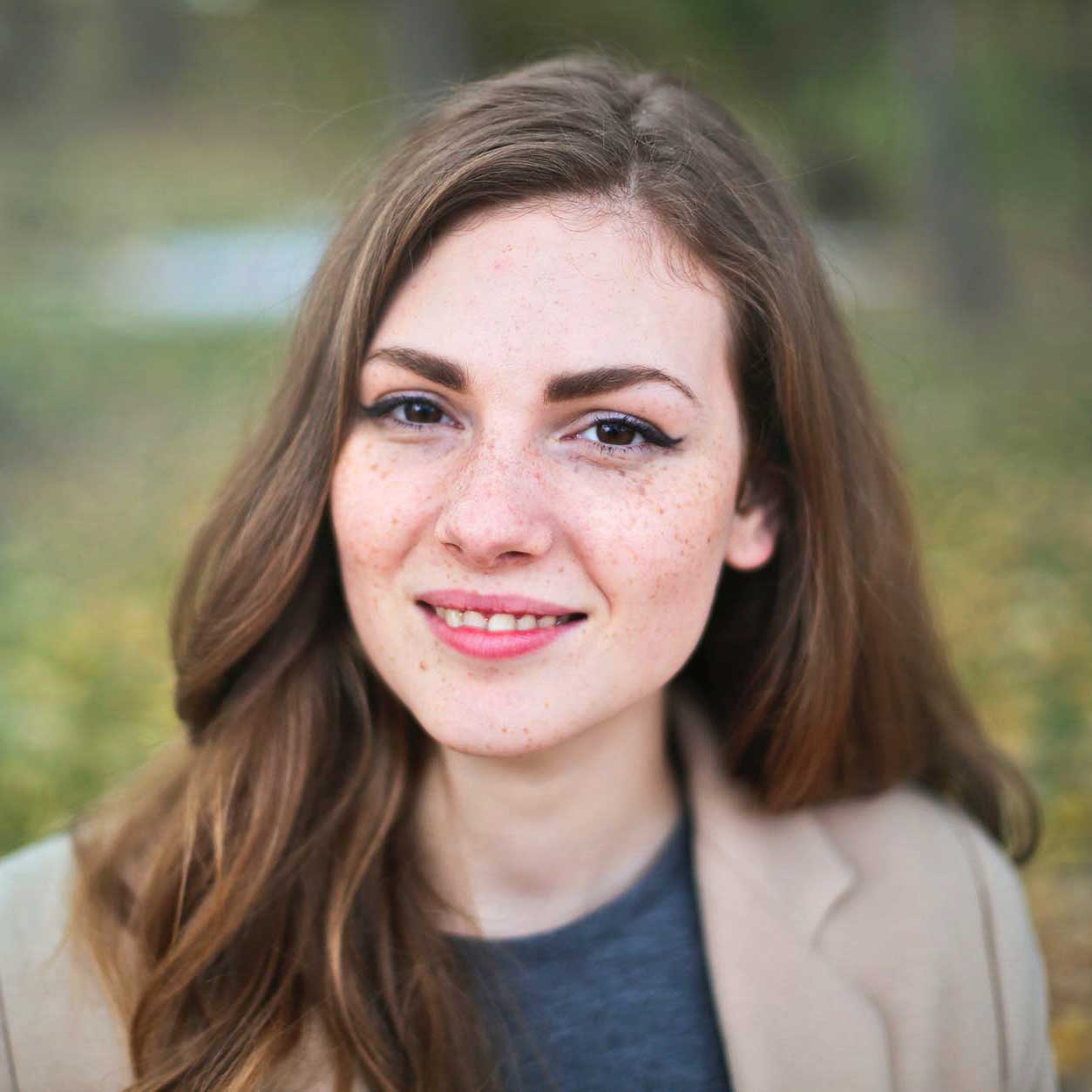 "I was tired of spending hours online searching for poses and this guide had them all in one place with helpful instructions. Absolutely LOVE it."
- Sarah Mathis
Introducing...
The Dance Pose Guide
---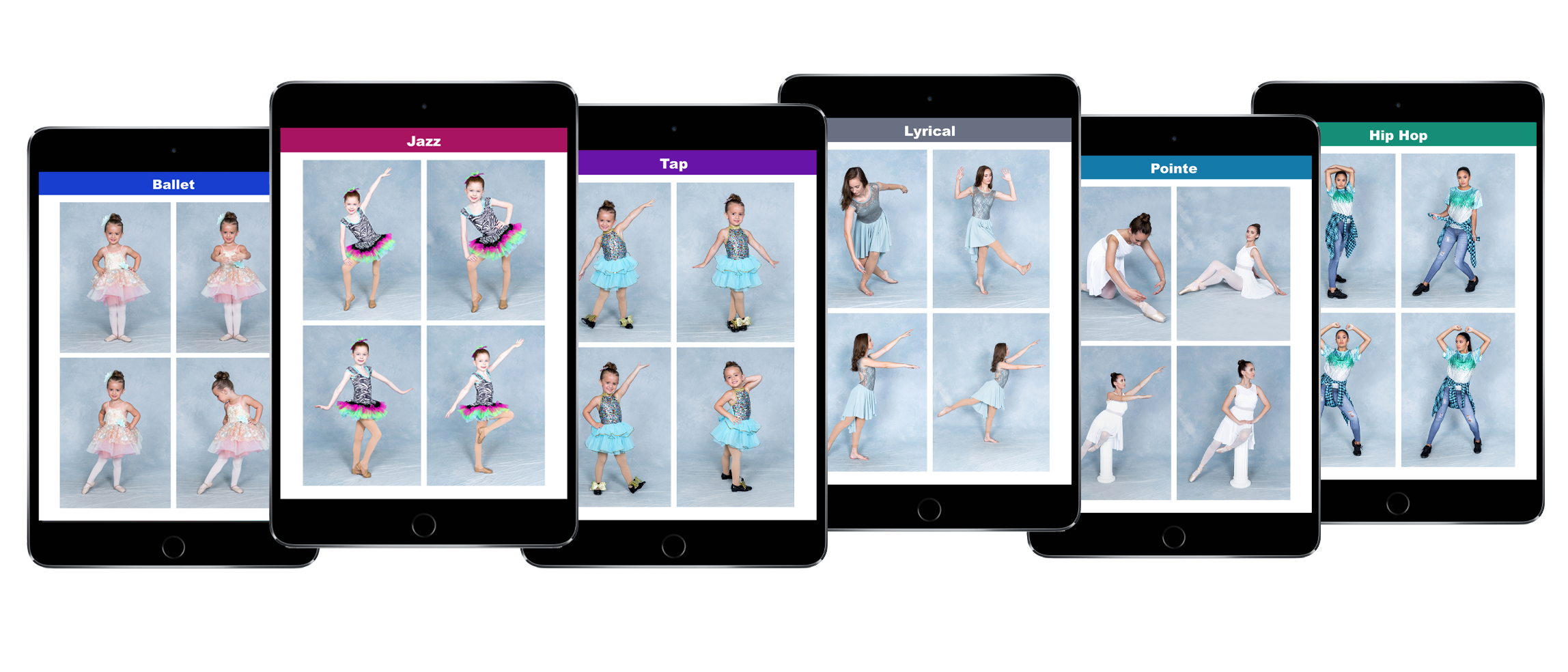 Whether you are brand new to photography or a seasoned pro...
You will learn over 300 dance poses for pictures (Ballet, Tap, Jazz, Lyrical, Pointe, & Hip Hop) and capture the cutest pictures of dancers
Here's what you will get...
300+ Dance Poses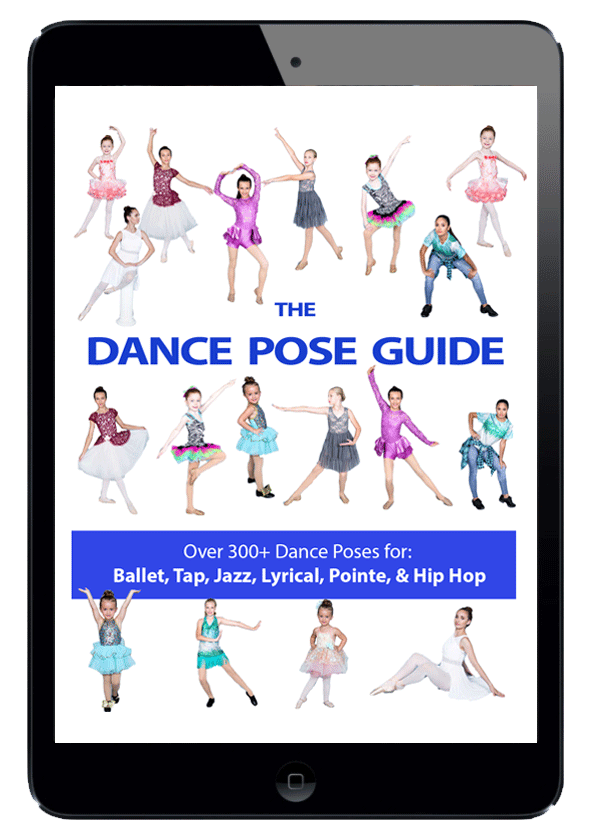 ---
79 pages with 300+ Unique Dance Poses designed and organized to help you pose for pictures, including:
96 Ballet Poses (Ages 2-5, 6-10, Advanced)
24 Pointe Poses (All Ages)
38 Lyrical Poses (All Ages)
64 Jazz Poses (Beginner / Intermediate / Advanced)
60 Tap Poses (Ages 2-5, 6-10, Advanced)
28 Hip Hop Poses (All Ages)
Color Coded and Organized by Type of Dance and Experience Level
Ballet Beginners Guide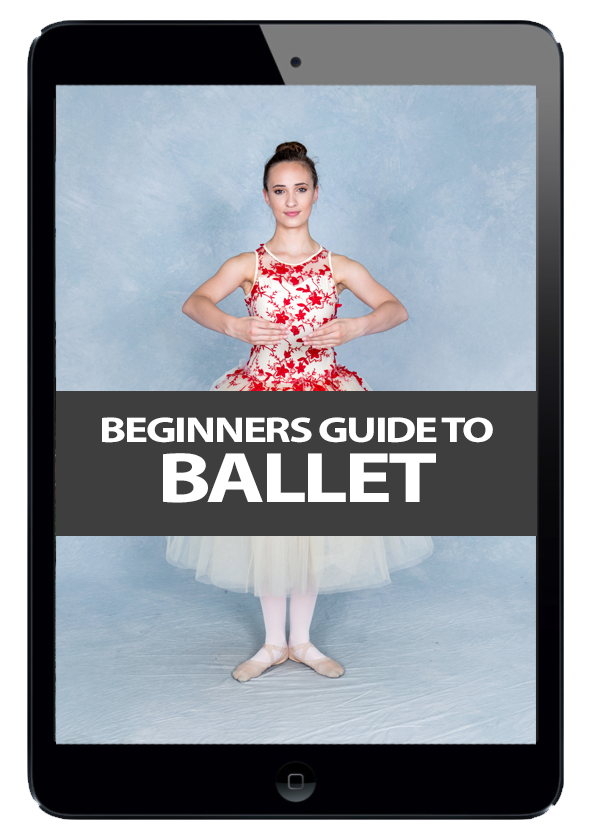 ---
Its super important to understand all the terminology and basic ballet positions.
This is the foundation you build upon when starting to pose any type of dance.
We will walk you through all the dance lingo so you can communicate with the dancer.
But wait.... That's not all. If you order now, you will also get these limited time bonuses...
BONUS #1: ADDITIONAL 30 BONUS POSES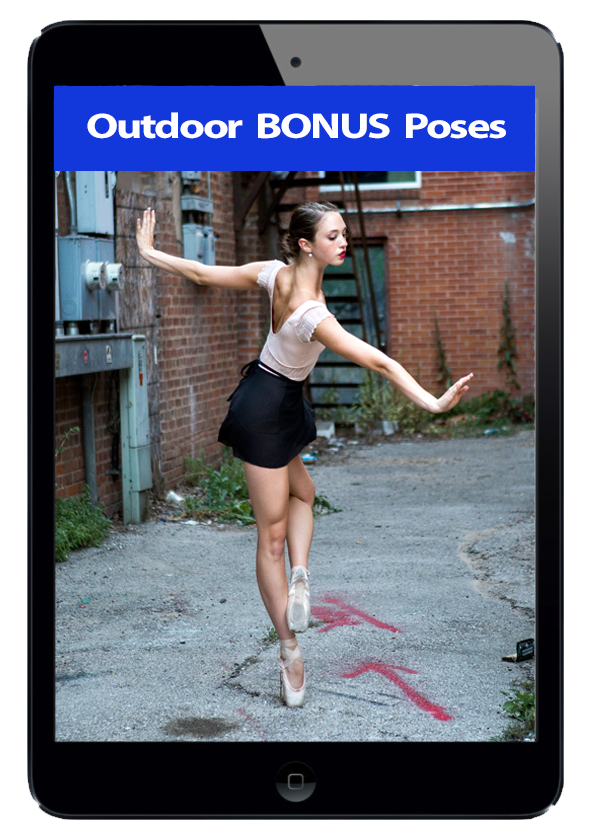 We have an additional 30 outdoor dance poses for ballet or pointe. Want to see what poses work outdoors? Great, we have you covered!
BONUS # 2: DANCE POSE VIDEO INSTRUCTION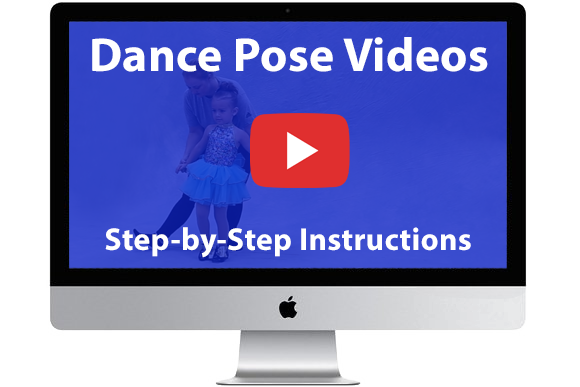 These videos will help you:
Learn how to use basic ballet positions to create a solid foundation for any pose
Photograph action dance poses
Pose little kiddos (Age 2-5) for tap and 6-8 year olds for jazz

Take pictures and pose

without a helper
The Dance Pose Guide can be accessed on your computer, tablet, or smart phone!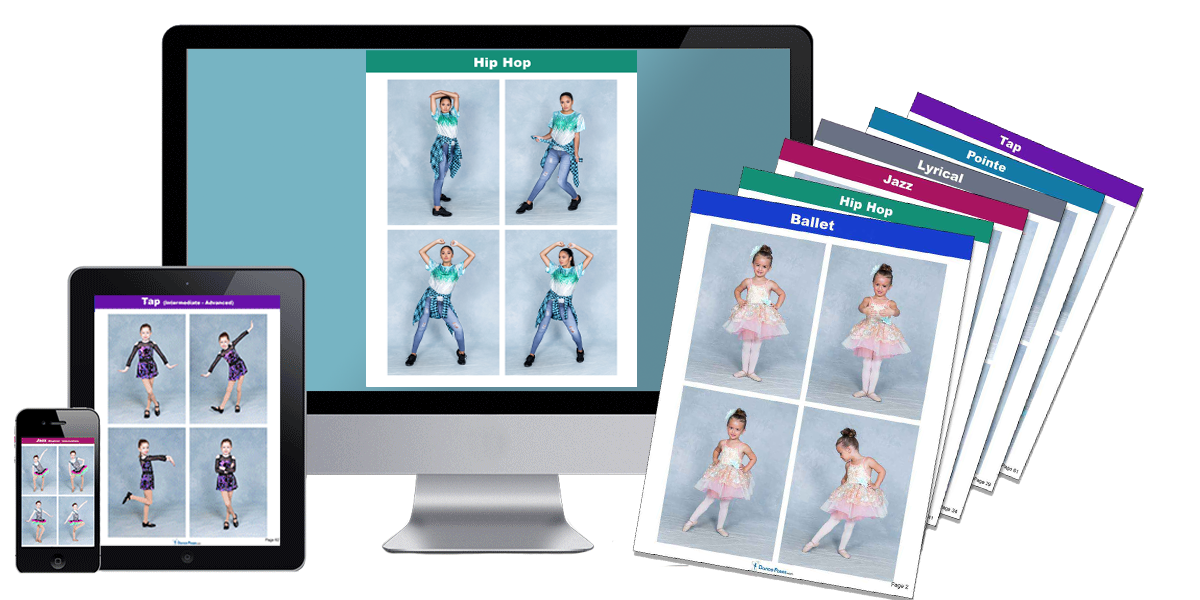 This means that you'll get INSTANT ACCESS to the guide after purchasing, so you can view right away!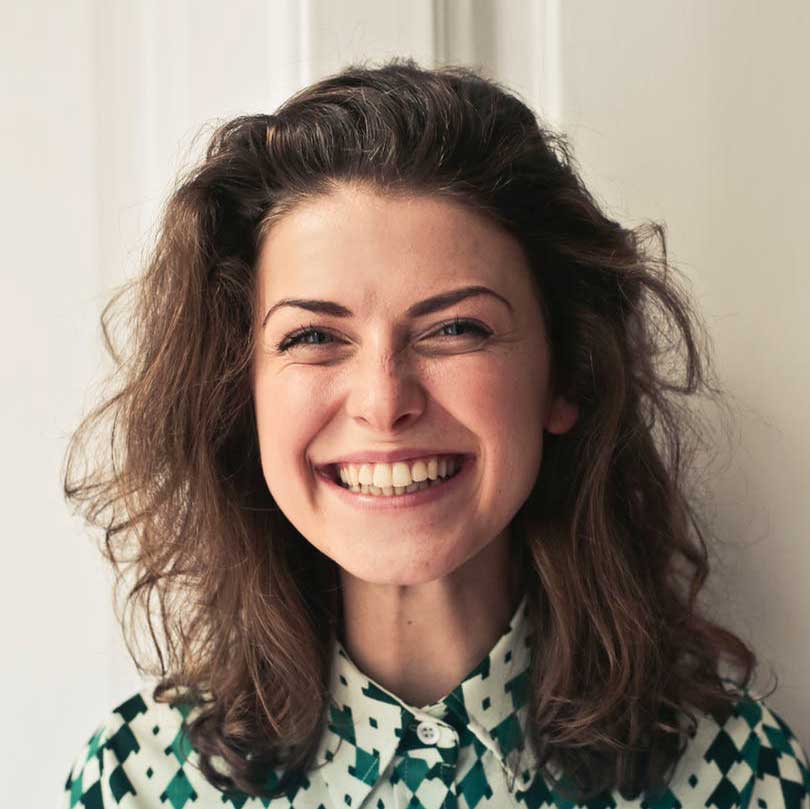 "Beautifully done!!! The color coding and organization of poses by age group helped me know what poses look the best for beginners and experienced dancers."
- Joann Mercer
Meet the Dance Pose Experts behind the Guide!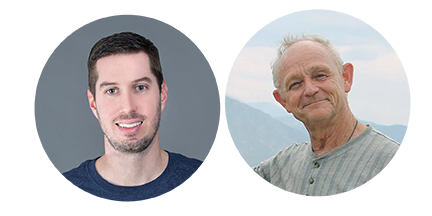 Aaron and Doug are the founders of DanceStudioPhotography.com, and creators of The Dance Pose Guide!
Doug is a former gymnast with a dance background. Both Aaron and Doug photograph 1000's of dancers each year as portrait photographers. We both needed something to help us remember all the variations of dance poses when taking pictures and created this guide to help photographers like you, do the same.
Frequently Asked Questions
Do you have an app for the dance poses?
We don't have an app with poses but you are able to view the guide as a PDF on your computer, tablet, or phone. All organized by type of dance and age group or skill level, for quick reference.
Can I print the guide?
If you find it more useful to print the guide instead of viewing on a device, you can. But, this guide is not intended for print use.
Do you have a guide only for specific dance poses, ie: Hip Hop only?
Unfortunately NO. This pose guide includes poses for ballet, tap, jazz, lyrical, pointe, & hip hop. If you only want to see poses for a specific type of dance then you can skip to the section that interests you.
What if I'm not happy with my purchase?
If you're not happy with the pose guide we offer a 30-day money-back guarantee. All refunds are subject to the terms of our refund policy.
Is my credit card secure?
Credit card security is extremely important to us. That's why we've partnered with Stripe to handle the billing and provide a secure socket layer, 128-bit encryption. Frankly, your credit card data is safer making an online purchase through our secure site than it is using it to pay for gas or buy food at a restaurant. So feel comfortable knowing your transaction is 100% completely protected from fraud.
How do I get started?
Scroll down, click the big red button, checkout, and you'll get immediate access to the guide!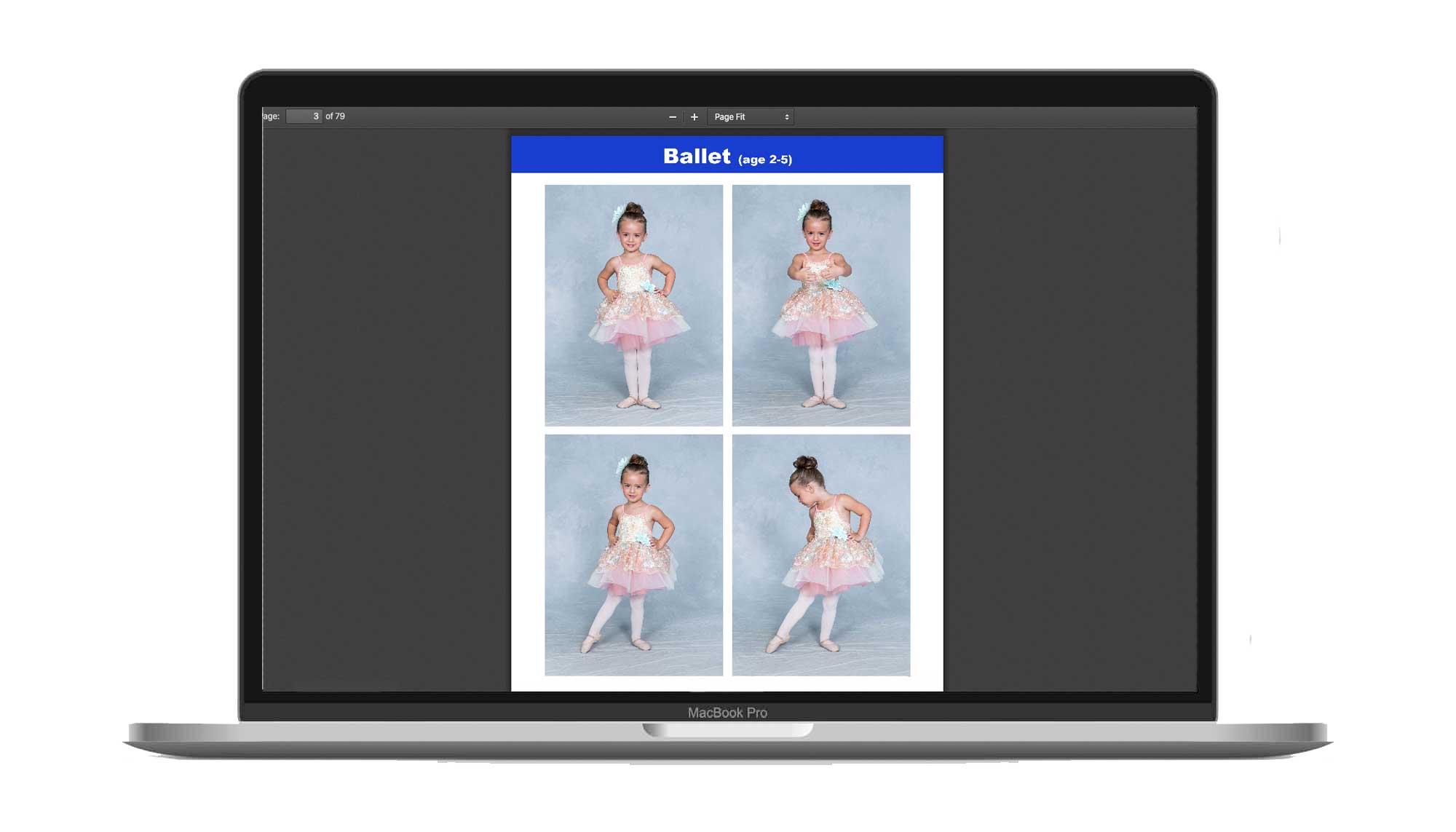 Here's whats going to happen when you click that purchase button
You'll be brought to another page to enter your email address and payment information,
You'll hit the button at the bottom to confirm your purchase,
And then you'll be brought inside the course platform to download your copy of the Dance Pose Guide & watch video tutorials.
It's that easy, I promise!
You will also receive an email with your copy of the guide! (check your spam folder)
If you somehow lose your copy, you can come back to this course platform to download the file again or check your e-mail!